The majority of patients can expect the following:
A 60 min initial intake in which the patient provides current issues and presenting problems, relevant history, and a review of completed intake forms
Intake appointments for children and adolescents include a 60 min parent intake session and a subsequent 45 min child intake session
A plan for ongoing therapy including the frequency of visits (typically once per week), a discussion about treatment goals and expectations, and office policies relevant to treatment.
Child and Adolescent Psychotherapy
Children and adolescents experience stress and struggle from internal and external pressures just like adults. Whether they are dealing with "typical" developmental issues or unexpected problems, working with a therapist can offer an avenue for exploration and the development of tools to help them learn to cope with the inevitable struggles of growing up.
Talk Therapy for Teenagers
Adolescents and teenagers may engage in traditional "talk" therapy. While developing a trusting and supportive relationship, they can begin to identify and examine current issues and areas of difficulty.
The goal of this treatment model is to reduce symptoms and decrease maladaptive behaviors, along with developing positive coping strategies and returning to his or her previous level of functioning.
Young children and pre-adolescents typically do best when making use of play therapy to work through struggles and frustrations.
Children explore the world through play. Through this medium, children may work through areas of difficulty or struggle, and can begin to make sense of that which is confusing.
Young children in particular may find it difficult to verbally explore their feelings, particularly negative ones. However, through play, they are safe to imagine and "play out" that which is not yet understandable or even conscious.
Parents are my best ally when working with children because they offer an understanding of their child over a lifetime. The amount of parent involvement is dependent on each individual situation as well as the child's age and developmental abilities.  
No matter what the age, psychotherapy sessions are confidential by law with limited and specific exceptions. Parents will be welcomed and encouraged to be a part of the therapeutic process and will at all times be welcome to inquire about their child's treatment. I will always offer my insights and recommendations along with any necessary information while still protecting the integrity and sanctity of the child's treatment sessions.
Assessment and Referral Services
The decision to begin treatment can be a difficult one. For this reason, I offer an assessment and referral service to potential patients. Together, we can identify presenting issues and decide if treatment is warranted.
When appropriate, I may provide referrals for specialized services such as the following:
Neuropsychological Testing
Psychiatric Assessments
Speech and Language
Occupational Therapy
Physical Therapy
Educational Advocacy

School Teams
Adults enter treatment for a variety of reasons, but often seek out help when they are experiencing uncomfortable and/or unwanted symptoms and when interpersonal relationships are suffering.
Initial goals may be to reduce symptoms and seek support for difficulties that are being experienced. However, many people find that in working on these initial struggles, they explore patterns and areas of their lives that have previously gone unacknowledged and unexplored.
Many people find that talking about their struggles allows them to develop healthier coping mechanisms and provides an opportunity for personal growth.
Couples may experience impasses at any stage of the relationship. A safe and neutral environment can allow for improved communication and greater intimacy. Each individual brings to the relationship their history and learned ways of relating to one another.
Therapy can reduce conflict and help the couple find mutual ground on various issues. Couples who are contemplating separation and divorce may seek out counseling to do so in the most respectful and least damaging way to continue to co‑parent effectively.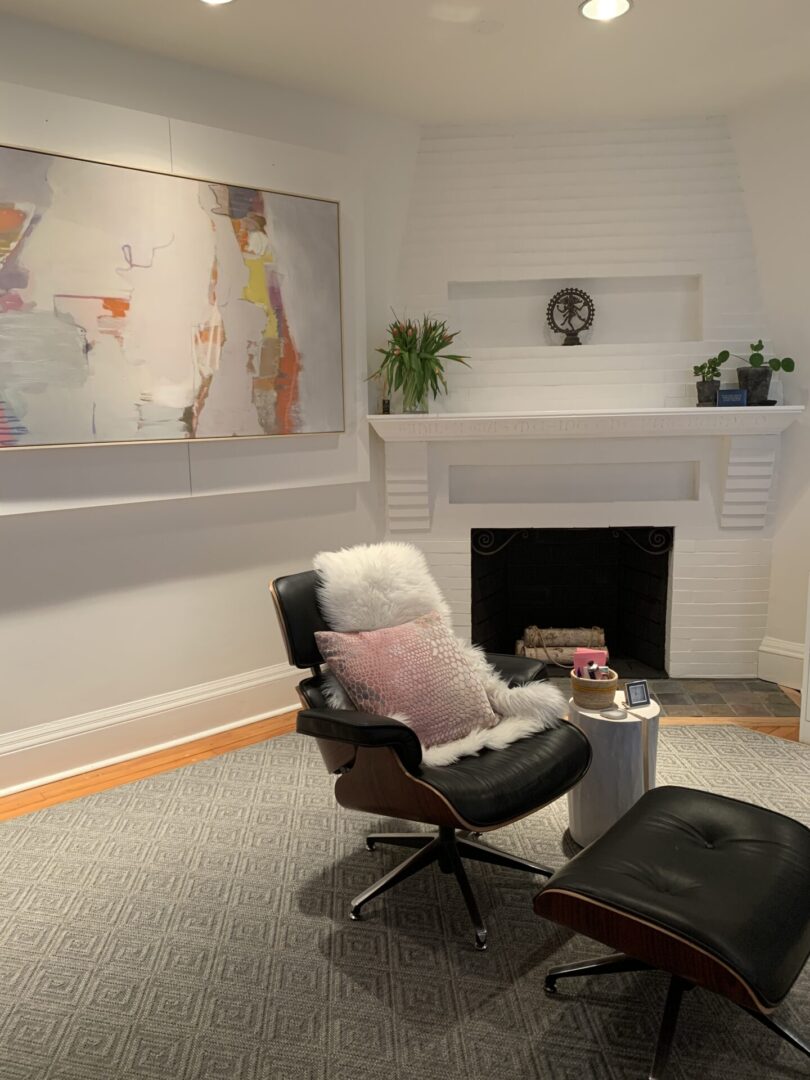 For more information about my practice and whether psychotherapy is right for you, contact me. I look forward to hearing from you!