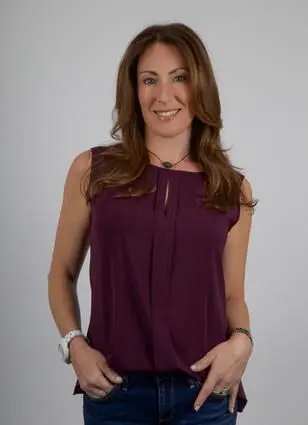 I have been a licensed clinical social worker for over 30 years and have worked in outpatient clinics, hospitals, group homes, and school Based Health Clinics. I am currently in private practice and provide both short and long term psychotherapy for adults, adolescents, and children. I believe that good treatment is about understanding the whole person and not just their symptoms, so I work within a psychodynamic framework, at times employing cognitive behavioral skills and strategies to address specific issues and supplement therapy. When appropriate for young children, I utilize play therapy to work through issues that a young patient is unable to explore verbally. My practice is based in Connecticut where I live with my husband, 3 children, and 3 dogs.
After earning my MSW from New York University's School of Social Work in 1995, I worked in a variety of settings including the Child Guidance Center of Southern CT, The School Based Health Center at Dolan Middle School, and the Sexual Assault Crisis Center in Stamford, CT.
Throughout these settings I have worked with a variety of populations and have successfully treated people experiencing anxiety, depression, PTSD, family and/or marital conflict, illness, and developmental issues.
Supporting the Special Needs Community
With the birth of my second child, who was born with Cerebral Palsy, I became active in the special needs community and began working as an educational advocate, helping to support families in getting appropriate special educational services for their children. I also began working on what has become an ongoing passion, helping parents and siblings to navigate and adjust to the world of special needs. I continue to lead separate therapeutic support groups for parents and siblings where I bring to my work both my professional expertise and personal experience as a parent navigating the world of special needs.
Speaking, Lectures, and Workshops
I am regularly asked to speak to parents and teens on various issues including, but not limited to, the following:
Raising a Child With Special Needs
Special Needs and The Impact on Siblings
Navigating the Special Education System